The showroom constitutes one of the most distinguished carpet collections in the Balkan region with its rich product range.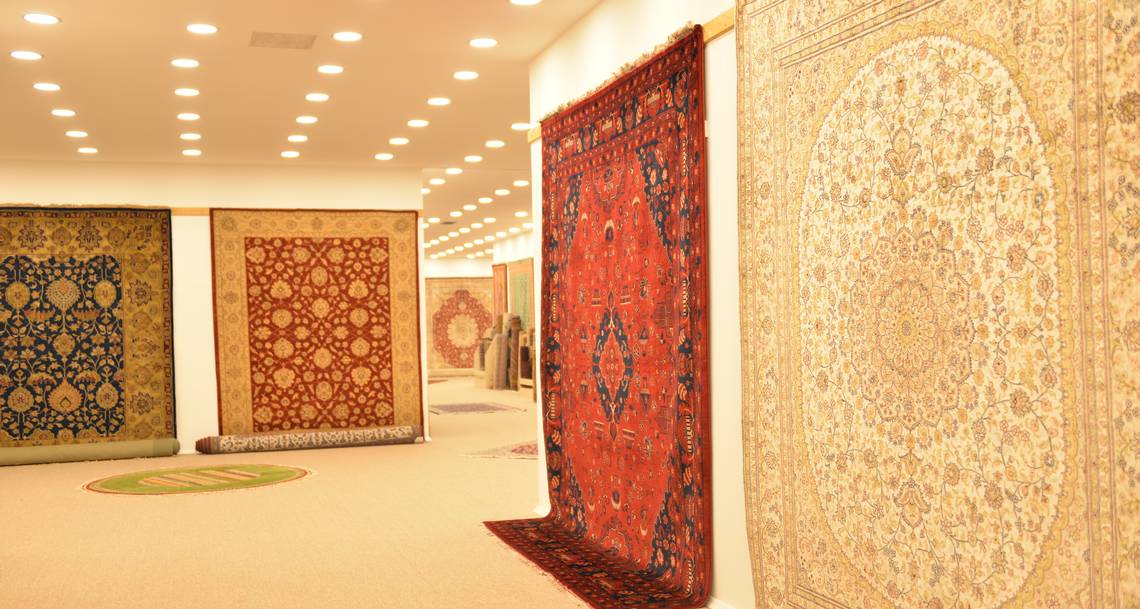 Carpet weaving is undoubtedly one of the most distinguished manifestations of nomadic culture and an art dating back to the Bronze Age.
Hand knotting wool, cotton or silk is indeed a work of art; that's why handmade carpets and rugs are unquestionably a source of great satisfaction, and honourable possessions.
Carpet weaving is also a self-fulfilling and meditative hobby. People who produce something valuable or something related to art are happier and more self-fulfilled. Instead of being unemployed, they feel the joy of creating something beautiful. Furthermore, the patient and relaxed mental state after doing similar things over and over is meditative and calming.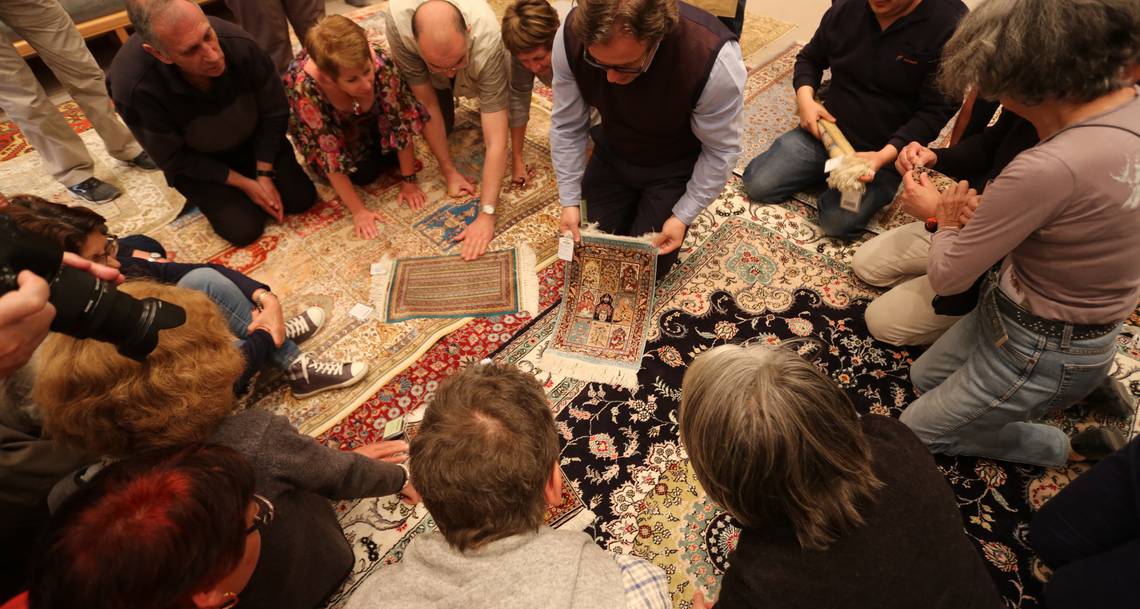 One must consider and treat a carpet weaver as an artist. People who can weave paintings or intricate designs on fine silk carpets are both students and appliers of the art. They not only make research and learn about the painting and its artist; but also recreate that art form with another material, on different decorative platforms.
With the legacy continuing generation by generation, each step requires special talent and careful work.
Čapljina Tepih continues this ancient nomadic, oriental tradition and presents beautiful handmade carpets and rugs woven around the world.
Nowadays, the finest handmade carpets and rugs are being woven by certified weavers around the world, who still possess this culture with the highest quality ensured.
We will happily organize weaving workshop as well as organize a shopping trip to Čapljina Tepih centre.